The men's health andrology is a Greek term that refers to the health issues of men especially associated with their sexuality, infertility problems, male's reproductive cycle, and urological dilemmas, etc. The Doctors who are specialized in this unique content are known as andrologists.
Andrologist Doctor in Dubai
Dr. Syed Imtiaz Ali is Sexologist, Medical consultant, and Urologist in Dubai. With all of his dignity, he is committed to delivering quality medical aids associated with men's sexuality. From opinionating to surgery, he is possessing an incredible grip on dealing with all kinds of ailments related to intimacy problems. He functions with detailed devotion and personal accountability in attending to his patient on such susceptible and private issues.
His treatment starts with a proper diagnosis which included the following steps.
Proper History.
Testing Hormones.
Physical examination
Ultrasound of male reproductive organs.
Call Us Today to Book Appointment
Call us for urgent medical attention; Make an appointment, or Call Us in the working time!
common health issues that occur in men
Here are some common health issues that occur in men related to their sexuality.
A healthy man is someone who leads a peaceful and healthier life. Sexual components are as critical as any other secondary trait of a man's life. Unpleasant sexual life repeatedly induces tons of unasked troubles such as poor self-esteem, recession, frustration, etc.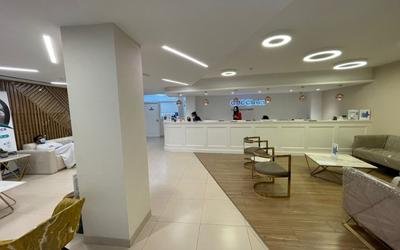 What Patients Say About Dr. Imtiaz
Ali Al Saffar
August 31, 2022.
Dr. Syed is one of the best urologists I have met; he is always available to answer any questions and clearly explain in death each step of the disease and the surgery plan. Along with his expertise, his patient care is excellent.
Uma Maheswaran
August 17, 2022.
Dr Syed Imtiaz Ali is the best ever urologist that i have ever met in my life. Painless treatment and with 100% satisfaction. He is very patience and very thorough in what he does. One stop for all your worries. Once again, I would like to honestly thank Dr Syed Imtiaz for his commitment and dedication towards his patients. Thank you once again!
WezarXmen6ar
August 11, 2022.
الدكتور شاطر ما شاء الله فاهم وخبير في مجالة و محترم في التعامل و تحس انه يهتم في مرضاه ويتابع حالاتهم بشكل مستمر.
MAHESH GUPTA
July 26, 2022.
I was diagnosed with High Grade tumor in urinary bladder last year and was recommended to go for immediate treatment in India. However due to lock down in Covid time I got stuck in Dubai. At such critical time I was referred to meet Dr Syed Imtiaz Ali in Medcare and he not only given the best treatment but took special care and gave all the comfort to tide over the treatment. His friendly support gave me all the strength and increased my moral. He is one of the best Urologist in UAE. I wish him all the success.
crank honey
July 24, 2022.
Very pleasant experience and strongly recommend Dr Syed Imtiaz Ali for all urological consultations.
Junaid Ur Rehman
July 18, 2022.
Best Urologist doctor in Dubai! Nice and humble personality.
I had wonderful experience with Dr Syed Imtiaz Ali, Urologist. And he is strongly recommended for any urological opinion.
We had a wonderdul experience with urologist doctor syed imtiaz and his nurse alex! I recommend him with any urological consultations.
Ryan Roberts
July 6, 2022.
Dr. Syed was very prompt in his diagnosis of my issue and quick to act. The procedure was done professionally and quickly. Well recommended
Yajantha Yapa
July 5, 2022.
Doctor Syed Imtiaz is really good at diagnosing my illness which was there for many years. His surgery was excellent. I did not feel any pain after and I was able to go back to work with minimal after affects. He is a very positive person I recommend him.
It has been identified that the percentage of men who Favor doctors' consultation considering their health crises is less compared to women. It indicates men won't go to the doctor when they are undergoing any distress related to their health either it is about their sexuality or their typical routine health check-up. Every life is precious and to take good care of their health is the responsibility of every individual irrespective of their gender.
Frequently Asked Questions
In today's time, where we as humans have reached cloud nine in Medical and technology, we have also invited many disorders and morbidity. The initial reason for men's illness regarding their sexuality is their standard of living. Here are some additional factors which are equally responsible.
The infertility issue started in men due to the following reason.
Age factors
Testicular damages
Consumption of Tobacco and alcohol on regular basis.
Inability to produce healthy semen fluid.
Fellow of these Institutions