It is a condition of abnormal growth of veins inside of your scrotum (A pouch of skin that covers the testicles). This disorder commonly happens in adolescent males possibly 16-26 of age during their puberty development period. During this period there is an immense requirement for healthy blood flow in their testicles for accurate development of testicles. When the vessels in the scrotum abnormally enhance, they offend the healthy flow of blood which ultimately results in varicocele.
Specialized Varicocele Doctor in Dubai
Look no further for a Varicocele Doctor in Dubai, book an in-person appointment for a consultation.
Our andrologist Dr. Syed Imtiaz Ali is an excellent Urologist related to all kinds of queries of men's sexual health. Dr. Syed Imtiaz Ali along with his skill and medical proficiency has successfully solved numerous problems related to men's reproduction issues, infertility, etc.
He is still working with the same dedication and saving several valuable lives. If you or your special ones have encountered any of the following indications you must consult a doctor for your guidance. Dr. Syed Imtiaz Ali has a mastery from counseling to delivering a beneficial treatment to every patient he has treated till now. He stands among the most reputable Consultant Urologist in UAE.
Call Us Today to Book Appointment
Call us for urgent medical attention; Make an appointment, or Call Us in the working time!
The discovery of varicocele is often impossible because there are no noticeable symptoms of it. Anyhow these are some additional characteristics that might be symptoms of Varicocele.
toxic feeling of pain in Scotrum
Decrease in the size of the Testis
swollen or distorted veins in scrotum
Men's Reproduction Cycle and Varicocele
The Men's reproduction process begins within the scrotum, a sack of skin in which testicles are sealed. The Testicles are located on the upper thigh between legs and their purpose is to form and store semen (A male fluid that is necessary for reproduction.) The semen is reserved in testicles until they are matured and released during ejaculation.
The growth of the vein cause devastation to the reproduction cycle. It disturbs the speedy maturation of healthy semen and eventually turns out to infertility.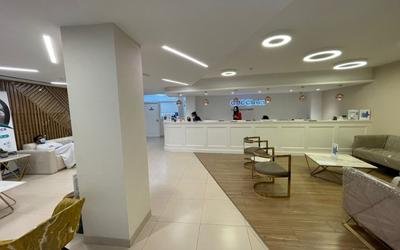 What Patients Say About Dr. Imtiaz
Ali Al Saffar
August 31, 2022.
Dr. Syed is one of the best urologists I have met; he is always available to answer any questions and clearly explain in death each step of the disease and the surgery plan. Along with his expertise, his patient care is excellent.
Uma Maheswaran
August 17, 2022.
Dr Syed Imtiaz Ali is the best ever urologist that i have ever met in my life. Painless treatment and with 100% satisfaction. He is very patience and very thorough in what he does. One stop for all your worries. Once again, I would like to honestly thank Dr Syed Imtiaz for his commitment and dedication towards his patients. Thank you once again!
WezarXmen6ar
August 11, 2022.
الدكتور شاطر ما شاء الله فاهم وخبير في مجالة و محترم في التعامل و تحس انه يهتم في مرضاه ويتابع حالاتهم بشكل مستمر.
MAHESH GUPTA
July 26, 2022.
I was diagnosed with High Grade tumor in urinary bladder last year and was recommended to go for immediate treatment in India. However due to lock down in Covid time I got stuck in Dubai. At such critical time I was referred to meet Dr Syed Imtiaz Ali in Medcare and he not only given the best treatment but took special care and gave all the comfort to tide over the treatment. His friendly support gave me all the strength and increased my moral. He is one of the best Urologist in UAE. I wish him all the success.
crank honey
July 24, 2022.
Very pleasant experience and strongly recommend Dr Syed Imtiaz Ali for all urological consultations.
Junaid Ur Rehman
July 18, 2022.
Best Urologist doctor in Dubai! Nice and humble personality.
I had wonderful experience with Dr Syed Imtiaz Ali, Urologist. And he is strongly recommended for any urological opinion.
We had a wonderdul experience with urologist doctor syed imtiaz and his nurse alex! I recommend him with any urological consultations.
Ryan Roberts
July 6, 2022.
Dr. Syed was very prompt in his diagnosis of my issue and quick to act. The procedure was done professionally and quickly. Well recommended
Yajantha Yapa
July 5, 2022.
Doctor Syed Imtiaz is really good at diagnosing my illness which was there for many years. His surgery was excellent. I did not feel any pain after and I was able to go back to work with minimal after affects. He is a very positive person I recommend him.
Get Treated From Varicocele
Varicocele negatively impacts the male reproduction process and causes infertility problems eternally. Due to the growth of veins; the flow of seminal fluid and the quality of sperm also get affected and infertility problems results. The crucial issue of varicocele is infertility issues and the slow development of testicles. Resources indicate that not every adolescent male experiences varicocele but 15 out of every 100 males are varicocele affected.
Frequently Asked Question
The question that patients may have in their minds…
If a varicocele is left untreated it can shrink the testicles and can actually result in permanent infertility. Males' reproduction cycle entirely relies on testicles that form and mature seminal fluid for reproduction.
Fellow of these Institutions