Prostate Cancer Treatment

The prostate is a small walnut-shaped organ of a man's body. The role of this organ is to discharge ejaculation liquid from the body during intercourse. It is a progenitive part of a male's body that conserves and protects the spermatic fluid in it. Prostate cancer starts when excessive growth of cells occurs in the prostate organ. It is largely remediable with proper medical consultancy and therapy. If you or your loved ones are combatting Prostate cancer, we are here for your assistance. We can't afford the loss of any life just because of prostate cancer. It is a moment to commence and comfort cancer survival victims. Let them know that we aren't abandoning them alone.
best prostate cancer Doctor in Dubai
Look no further for a Prostate cancer Doctor in Dubai, book an in-person appointment for a consultation.
He is working on such a delicate problem that is an extremely significant part of our body and should be treated appropriately. Insensibility towards such crucial health issues often directs people to great difficulty. Dr. Imtiaz is an exceptional medical consultant and holds his noble profession a bit more consciously.
Call Us Today to Book Appointment
Call us for urgent medical attention;  make an appointment, or Call Us in working hours!
Signs and Symptoms of Prostate Cancer
In Prostate cancer, hints and indications are not apparent in the initial stage. However, when it reaches the advanced stage following are the signs and symptoms of prostate cancer.
Blood fragments in seminal fluid
How Prostate Cancer Causes?
The cause of prostate cancer is still a mystery for many. But different physicians and sexologists assume that it's due to the abnormal growth and transformations of cells in DNA. The extensiveness in the expansion of abnormal cells frequently inflicts problems in the organ. Thus, it is curable if it is detected in an early stage.
Dr. Imtiaz is an exceptional medical consultant and holds his noble profession a bit more consciously. Can speak Hindi/Urdu/English Fluently-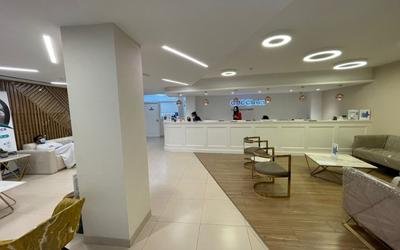 What Patients Say About Dr. Imtiaz
Ali Al Saffar
August 31, 2022.
Dr. Syed is one of the best urologists I have met; he is always available to answer any questions and clearly explain in death each step of the disease and the surgery plan. Along with his expertise, his patient care is excellent.
Uma Maheswaran
August 17, 2022.
Dr Syed Imtiaz Ali is the best ever urologist that i have ever met in my life. Painless treatment and with 100% satisfaction. He is very patience and very thorough in what he does. One stop for all your worries. Once again, I would like to honestly thank Dr Syed Imtiaz for his commitment and dedication towards his patients. Thank you once again!
WezarXmen6ar
August 11, 2022.
الدكتور شاطر ما شاء الله فاهم وخبير في مجالة و محترم في التعامل و تحس انه يهتم في مرضاه ويتابع حالاتهم بشكل مستمر.
MAHESH GUPTA
July 26, 2022.
I was diagnosed with High Grade tumor in urinary bladder last year and was recommended to go for immediate treatment in India. However due to lock down in Covid time I got stuck in Dubai. At such critical time I was referred to meet Dr Syed Imtiaz Ali in Medcare and he not only given the best treatment but took special care and gave all the comfort to tide over the treatment. His friendly support gave me all the strength and increased my moral. He is one of the best Urologist in UAE. I wish him all the success.
crank honey
July 24, 2022.
Very pleasant experience and strongly recommend Dr Syed Imtiaz Ali for all urological consultations.
Junaid Ur Rehman
July 18, 2022.
Best Urologist doctor in Dubai! Nice and humble personality.
I had wonderful experience with Dr Syed Imtiaz Ali, Urologist. And he is strongly recommended for any urological opinion.
We had a wonderdul experience with urologist doctor syed imtiaz and his nurse alex! I recommend him with any urological consultations.
Ryan Roberts
July 6, 2022.
Dr. Syed was very prompt in his diagnosis of my issue and quick to act. The procedure was done professionally and quickly. Well recommended
Yajantha Yapa
July 5, 2022.
Doctor Syed Imtiaz is really good at diagnosing my illness which was there for many years. His surgery was excellent. I did not feel any pain after and I was able to go back to work with minimal after affects. He is a very positive person I recommend him.
Get yourself Treated for Prostate cancer
Frequently Asked Questions
There are a bunch of reasons and risk factors that might be intensified prostate cancer. Here are some of the most common ones.
Chubbiness or overweight.
Consuming Alcohol or Smoking Habits.
It is very vital to take satisfactory care of your health. By resisting these components in your routine, you are indirectly lessening the probabilities of prostate cancer. Though some elements are unavailable like the age factor etc. Following a proper lifestyle can prosper your health in multiple ways.
Fellow of these Institutions