The testis is an oval-shaped male's private organ in which spermatic fluid formed and hormones evolved. The role of the testis is to form and preserve seminal fluid until it formulates into mature sperm for ejaculation during intercourse. For active sexual life and fathering a child, it is incredibly significant to take absolute care of your testis.
function of Testis in the male reproduction cycle
The male reproduction cycle is as important as women. Likewise, it is equally valuable to understand male organs which are included in the reproduction cycle. The entire procedure of male reproduction began with testis so originally, we should first try to understand the importance of Testis.
Testis plays a fundamental part in the male breeding process; in fact, the full cycle of a male's reproduction cycle starts up from the testis and passes through a pathway for becoming mature and then eventually discharges from the penis. Normally, the male's reproductive organs are internal except the penis because of urination and performing sexual activity and the testicle's purpose is that sperm formation can't be practically possible in temperatures above 34ºC.
Call Us Today to Book Appointment
Call us for urgent medical attention; Make an appointment, or Call Us during working time!
Dr. Deals in all these Diseases
Each organ either interior or superficial demands considerable care and maintenance. Our body can only be eligible to function appropriately when each organ of our body will be active sufficiently. The same goes with private organs like testis. Not taking adequate care of your testicles can drive you to further severe problems and result in the following diseases.
Dr. Imtiaz Ali Urologist & Sexologist
In case you or your respected ones are experiencing any uneasiness and enduring difficulties associated with testicles, here is our urologist Dr. Syed Imtiaz Ali. He is a repeatedly chosen medical consultant of people from the UAE, India, and Pakistan.
Dr. Imtiaz is sufficiently enlightened about all the causes of diseases and irritation related to the male's private organs. His therapy is credible and more than that is an ethical consultant who makes an effort to understand and connect with your intimacy problems in an extremely optimistic and beneficial manner. His prestige is his happily satisfied patient and his realistic experience.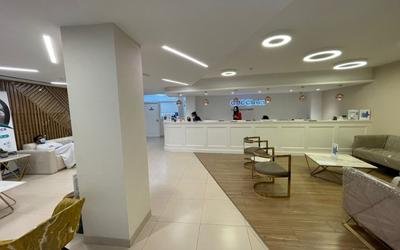 Dr. Syed Imtiaz Ali advices on how to keep testis healthy.
Half of the health of your testis relies on your day-to-day hygiene. It is incredibly important to keep your private organs neatly.
Make sure you wipe your private organ daily and neatly.
Avoid consuming toxic chemicals or Gonadotoxins.
The rest of the half relies on the lifestyle you acquire and other components which aren't controlled. Such factors are as follows.
Consuming intoxicants and chain-smoking can induce numerous health problems, including testicular problems.
Obesity and outrageous napping habits can cause you relatable problems.
Improper diet and consumption of chemicals can be the reason too.
Hormonal transformations.
Injury on testis or any other nearby organ.
Age factor.
What Patients Say About Dr. Imtiaz
Ali Al Saffar
August 31, 2022.
Dr. Syed is one of the best urologists I have met; he is always available to answer any questions and clearly explain in death each step of the disease and the surgery plan. Along with his expertise, his patient care is excellent.
Uma Maheswaran
August 17, 2022.
Dr Syed Imtiaz Ali is the best ever urologist that i have ever met in my life. Painless treatment and with 100% satisfaction. He is very patience and very thorough in what he does. One stop for all your worries. Once again, I would like to honestly thank Dr Syed Imtiaz for his commitment and dedication towards his patients. Thank you once again!
WezarXmen6ar
August 11, 2022.
الدكتور شاطر ما شاء الله فاهم وخبير في مجالة و محترم في التعامل و تحس انه يهتم في مرضاه ويتابع حالاتهم بشكل مستمر.
MAHESH GUPTA
July 26, 2022.
I was diagnosed with High Grade tumor in urinary bladder last year and was recommended to go for immediate treatment in India. However due to lock down in Covid time I got stuck in Dubai. At such critical time I was referred to meet Dr Syed Imtiaz Ali in Medcare and he not only given the best treatment but took special care and gave all the comfort to tide over the treatment. His friendly support gave me all the strength and increased my moral. He is one of the best Urologist in UAE. I wish him all the success.
crank honey
July 24, 2022.
Very pleasant experience and strongly recommend Dr Syed Imtiaz Ali for all urological consultations.
Junaid Ur Rehman
July 18, 2022.
Best Urologist doctor in Dubai! Nice and humble personality.
I had wonderful experience with Dr Syed Imtiaz Ali, Urologist. And he is strongly recommended for any urological opinion.
We had a wonderdul experience with urologist doctor syed imtiaz and his nurse alex! I recommend him with any urological consultations.
Ryan Roberts
July 6, 2022.
Dr. Syed was very prompt in his diagnosis of my issue and quick to act. The procedure was done professionally and quickly. Well recommended
Yajantha Yapa
July 5, 2022.
Doctor Syed Imtiaz is really good at diagnosing my illness which was there for many years. His surgery was excellent. I did not feel any pain after and I was able to go back to work with minimal after affects. He is a very positive person I recommend him.
Frequently Asked Questions
There is no specific strategy to avoid the testis problems but specialists recommend better lifestyle to prevent test is related issues. It is particularly implied, to adolescent males to do a self-examination of their organs on regular basis and also don't ignore if they get any indications and clue.
Fellow of these Institutions