Dr. deals in all types of warts removal in Dubai with multiple solutions of surgical removal, through liquid nitrogen, laser surgery, or laser treatment aims to eliminate warts, the immune system plays a vital role in the treatment. Warts typically appear on hands but additional parts like feet, face, or genitalia can be contaminated too. Warts are a clump of dead skin cells which evolve outwards. Genital warts are deemed the most harmful of all categories. It is extremely important to consult the doctor when you are getting any indications related to Warts.
Look no further for a Warts Doctor in Dubai, book an in-person appointment for a consultation.
Dr. Syed Imtiaz Ali is an excellent urologist, sexologist, medical specialist, and a well-known doctor in Dubai. He is a well-informed and professional individual about medical-related issues, especially Warts. From analyzing to detailed therapy, he delivers proficiency. He is a tremendous counselor who can precisely recognize the difficulty and gives advantageous therapy and prescription.
Call Us Today to Book Appointment
Call us for urgent medical attention; Make an appointment, or Call Us during working time!
Warts are the bunch of dead skin cells that arise upwards of the skin. Now the treatment of warts varies. Here are some of the basic techniques used in the medication of warts.
Wart is a skin infection that makes skin rough, blemish, or nodular. It is inflicted by Human papillomavirus (HPV). When there is a cut on a body part or close contact, the infection passes into the body, and warts happen. This is highly contagious. Warts are usually common in kids because they are the ones who get small cuts but it can happen with grown-ups too. Most people with unstable immune systems are at risk compared to others. Elderly people and young kids are common examples. Book an initial consultation with Dr. Imtiaz in Dubai.
Sometimes warts disappear without treatment, notably in children. The unpleasant bump in the skin in children can be treated for medical reasons or a variety of other reasons and there can be a variety of treatment choices.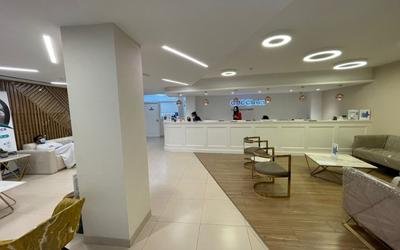 Following are the kinds of Warts:​
What Patients Say About Dr. Imtiaz
Ali Al Saffar
August 31, 2022.
Dr. Syed is one of the best urologists I have met; he is always available to answer any questions and clearly explain in death each step of the disease and the surgery plan. Along with his expertise, his patient care is excellent.
Uma Maheswaran
August 17, 2022.
Dr Syed Imtiaz Ali is the best ever urologist that i have ever met in my life. Painless treatment and with 100% satisfaction. He is very patience and very thorough in what he does. One stop for all your worries. Once again, I would like to honestly thank Dr Syed Imtiaz for his commitment and dedication towards his patients. Thank you once again!
WezarXmen6ar
August 11, 2022.
الدكتور شاطر ما شاء الله فاهم وخبير في مجالة و محترم في التعامل و تحس انه يهتم في مرضاه ويتابع حالاتهم بشكل مستمر.
MAHESH GUPTA
July 26, 2022.
I was diagnosed with High Grade tumor in urinary bladder last year and was recommended to go for immediate treatment in India. However due to lock down in Covid time I got stuck in Dubai. At such critical time I was referred to meet Dr Syed Imtiaz Ali in Medcare and he not only given the best treatment but took special care and gave all the comfort to tide over the treatment. His friendly support gave me all the strength and increased my moral. He is one of the best Urologist in UAE. I wish him all the success.
crank honey
July 24, 2022.
Very pleasant experience and strongly recommend Dr Syed Imtiaz Ali for all urological consultations.
Junaid Ur Rehman
July 18, 2022.
Best Urologist doctor in Dubai! Nice and humble personality.
I had wonderful experience with Dr Syed Imtiaz Ali, Urologist. And he is strongly recommended for any urological opinion.
We had a wonderdul experience with urologist doctor syed imtiaz and his nurse alex! I recommend him with any urological consultations.
Ryan Roberts
July 6, 2022.
Dr. Syed was very prompt in his diagnosis of my issue and quick to act. The procedure was done professionally and quickly. Well recommended
Yajantha Yapa
July 5, 2022.
Doctor Syed Imtiaz is really good at diagnosing my illness which was there for many years. His surgery was excellent. I did not feel any pain after and I was able to go back to work with minimal after affects. He is a very positive person I recommend him.
Frequently Asked Questions
Questions that patients usually ask…
Fellow of these Institutions