Dr. Syed Imtiaz Ali is an experienced urologist and consultant who has been in the medical field for 20 years. He is delivering the finest version of medical knowledge and healing people with absolute dedication and enthusiasm. Problems like hydrocele are quite complicated to deal with but Dr. Syed Imtiaz Ali never fails to prove his supremacy. He is a light of hope for many people.
best Hydrocele Doctor in Dubai
Look no further for a Hydrocele Doctor in Dubai, book an in-person appointment for a consultation.
Hydrocele usually fades away till the age of two years but in case if your younger one is still enduring any pain that might be an indication of hydrocele. It is extremely significant to discuss with a doctor for an adequate recommendation.
Delaying results in additional severe illnesses too. There is a surgical possibility too in case the dilemma is getting further severe.
Call Us Today to Book Appointment
Call us for urgent medical attention; Make an appointment, or Call Us during working time!
Symptoms of Hydrocele in Newly born child
Being a parent and guardian it's significant to be extremely cautious about the situation of your recently born. Because this is a child-related problem you need to be a little bit more aware of the health-related queries of kids. Following are symptoms that might enable you to understand your child's condition.
Swelling around the testicles
Uneasiness during passing urine
sensing pain in his scrotum
Constant fever and nausea
Hydrocele is a minor disorder of swollen testicles that happens due to an abnormal filling of fluid in the scrotum (A sac under the penis). It often causes anxiety and irritation. Hydrocele is primarily of two kinds which are following.
CONGENITAL Hydrocele (Presented from birth)
ACQUIRED Hydrocele (obtained later)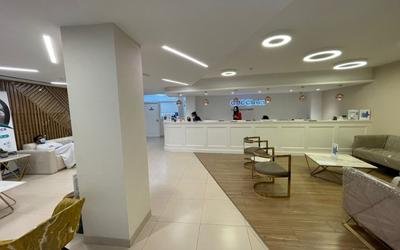 Primarily Two Kinds Of Hydrocele
Hydrocele is primarily of two kinds which are following:
It more repeatedly occurs and it mainly happened in male infants from their birth period and eventually healed within a 1year or 2. It isn't a toxic syndrome. Hydrocele isn't inevitably happened to every newborn male but surveys claim that practically 10% of males are affected with hydrocele by birth.
It is a condition when a male in his adulthood acquires hydrocele. Although hydrocele isn't a destructive illness but might be responsible for low self-esteem and inferiority complex issues. Hence hydrocele is barely formed in any grown-up male and if in case it happens there is an easy surgical procedure for its therapy.
1- COMMUNICATING HYDROCELE
A hydrocele that has a space in the abdominal corner point is known as a communicating hydrocele. Due to its passing point, it is a bit extra hazardous.
2-NON-COMMUNICATING HYDROCELE.
Due to its inactive expansion and fixed size, non-communicating hydrocele is deemed to be slightly less problematic.
What Patients Say About Dr. Imtiaz
Ali Al Saffar
August 31, 2022.
Dr. Syed is one of the best urologists I have met; he is always available to answer any questions and clearly explain in death each step of the disease and the surgery plan. Along with his expertise, his patient care is excellent.
Uma Maheswaran
August 17, 2022.
Dr Syed Imtiaz Ali is the best ever urologist that i have ever met in my life. Painless treatment and with 100% satisfaction. He is very patience and very thorough in what he does. One stop for all your worries. Once again, I would like to honestly thank Dr Syed Imtiaz for his commitment and dedication towards his patients. Thank you once again!
WezarXmen6ar
August 11, 2022.
الدكتور شاطر ما شاء الله فاهم وخبير في مجالة و محترم في التعامل و تحس انه يهتم في مرضاه ويتابع حالاتهم بشكل مستمر.
MAHESH GUPTA
July 26, 2022.
I was diagnosed with High Grade tumor in urinary bladder last year and was recommended to go for immediate treatment in India. However due to lock down in Covid time I got stuck in Dubai. At such critical time I was referred to meet Dr Syed Imtiaz Ali in Medcare and he not only given the best treatment but took special care and gave all the comfort to tide over the treatment. His friendly support gave me all the strength and increased my moral. He is one of the best Urologist in UAE. I wish him all the success.
crank honey
July 24, 2022.
Very pleasant experience and strongly recommend Dr Syed Imtiaz Ali for all urological consultations.
Junaid Ur Rehman
July 18, 2022.
Best Urologist doctor in Dubai! Nice and humble personality.
I had wonderful experience with Dr Syed Imtiaz Ali, Urologist. And he is strongly recommended for any urological opinion.
We had a wonderdul experience with urologist doctor syed imtiaz and his nurse alex! I recommend him with any urological consultations.
Ryan Roberts
July 6, 2022.
Dr. Syed was very prompt in his diagnosis of my issue and quick to act. The procedure was done professionally and quickly. Well recommended
Yajantha Yapa
July 5, 2022.
Doctor Syed Imtiaz is really good at diagnosing my illness which was there for many years. His surgery was excellent. I did not feel any pain after and I was able to go back to work with minimal after affects. He is a very positive person I recommend him.
Frequently Asked Questions
There are no crucial reasons for causing hydrocele but it started from the womb of the mother.
There is a process vaginalis that passes from the abdominal cavity to the scrotum. If that tube won't be shut down it might inflict Hydrocele.
The only direction of prevention from hydrocele is to safeguard your organs from undergoing any tragic incident.
Fellow of these Institutions