Testicular Pain Treatment
Testicles are the oval-shaped private organ of a man's body. It is present in a pouch of tissue and skin named the scrotum. It is on the upper thighs, front of the pelvic area. It is a reproductive organ and formulates testosterone (the male's sex hormones) and also form and store seminal fluid in it until it is developed sufficiently for fertility. Pain in testicles is a hazardous disorder that can be induced in any male but largely it transpires to men from 10-35 years of age. Pain in testicles often occurs due to sexually transmitted disease or due to particular damage or harm to any nerve.
Diagnose of Testicular pain
Look no further for a doctor in Dubai, book an in-person appointment for a consultation.
Urologist Dr. Syed Imtiaz Ali consultancy is extremely significant when you are suffering from testicular pain , when you visit us for your checkup, firstly we properly diagnose and inquire a few questions related to the irritation and pain you are feeling. It is essential to analyze the problem first and then to act upon it. We need to know like is an interior problem which means it is coming from inside of the testicles or it's from another part of the body.
Proper diagnosis is extremely substantial for proper treatment. In case of any oddities and abnormalities are inspected there is a formal treatment that will indeed benefit you vastly. Our therapy is based on adequate diagnosing.
Call Us Today to Book Appointment
Call us for urgent medical attention; Make an appointment, or Call Us during working time!
symptoms of testicular infection & testicular pain
Pain & bulging in testicles
Fragileness and uneasiness in testicles
Abnormal pain in the abdomen and the back
More Details of Testicular pain
The Victim of Testicular pain may suffer pain in a single testicle or both. The testicular pain can be drastic and for a small duration or perhaps chronic and dreadful. However, sporadically testicular pain is not a big problem and can be controlled with satisfactory vigilance medications and hygiene.
Thus, If the pain is constant and disastrous in the tests, medical consultancy is extremely necessary. In severe conditions, testicular pain can diminish the power of fertility too.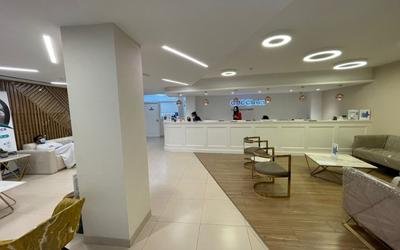 What Patients Say About Dr. Imtiaz
Ali Al Saffar
August 31, 2022.
Dr. Syed is one of the best urologists I have met; he is always available to answer any questions and clearly explain in death each step of the disease and the surgery plan. Along with his expertise, his patient care is excellent.
Uma Maheswaran
August 17, 2022.
Dr Syed Imtiaz Ali is the best ever urologist that i have ever met in my life. Painless treatment and with 100% satisfaction. He is very patience and very thorough in what he does. One stop for all your worries. Once again, I would like to honestly thank Dr Syed Imtiaz for his commitment and dedication towards his patients. Thank you once again!
WezarXmen6ar
August 11, 2022.
الدكتور شاطر ما شاء الله فاهم وخبير في مجالة و محترم في التعامل و تحس انه يهتم في مرضاه ويتابع حالاتهم بشكل مستمر.
MAHESH GUPTA
July 26, 2022.
I was diagnosed with High Grade tumor in urinary bladder last year and was recommended to go for immediate treatment in India. However due to lock down in Covid time I got stuck in Dubai. At such critical time I was referred to meet Dr Syed Imtiaz Ali in Medcare and he not only given the best treatment but took special care and gave all the comfort to tide over the treatment. His friendly support gave me all the strength and increased my moral. He is one of the best Urologist in UAE. I wish him all the success.
crank honey
July 24, 2022.
Very pleasant experience and strongly recommend Dr Syed Imtiaz Ali for all urological consultations.
Junaid Ur Rehman
July 18, 2022.
Best Urologist doctor in Dubai! Nice and humble personality.
I had wonderful experience with Dr Syed Imtiaz Ali, Urologist. And he is strongly recommended for any urological opinion.
We had a wonderdul experience with urologist doctor syed imtiaz and his nurse alex! I recommend him with any urological consultations.
Ryan Roberts
July 6, 2022.
Dr. Syed was very prompt in his diagnosis of my issue and quick to act. The procedure was done professionally and quickly. Well recommended
Yajantha Yapa
July 5, 2022.
Doctor Syed Imtiaz is really good at diagnosing my illness which was there for many years. His surgery was excellent. I did not feel any pain after and I was able to go back to work with minimal after affects. He is a very positive person I recommend him.
Get Treated From testicular pain
Dr. Syed Imtiaz Ali with his phenomenal medical squad is equipped with dealing with patients associated with Testicular cancer & Torsion or any distinct disorder pertained to testicular pain. 
Frequently Asked Question
The question that the patients may ask…
When the Epididymis tube swells it causes extensive pain in the testicles. It is due to a sexually transmitted disease.
Totrtion is another reason for testicular pain requiring urgent urologist opinion and intervention.
Stone in the kidney and other kidney infections can also result in testicular pain.
Orchitis.
Fellow of these Institutions